The HSA is pleased to announce our new co-blogs series. The co-blogs series encourages new connections between HSA members. Several HSA members, of varying levels of career, have volunteered to write blogs together on housing issues of common interest and the outputs will be published in the coming months. This blog is the first in our co-blogs series that are written by several HSA members on a housing issue of common interest. If you would be interested in writing a co-blog get in touch with Rachel Creaney, HSA communications assistant, for more information.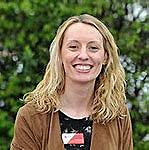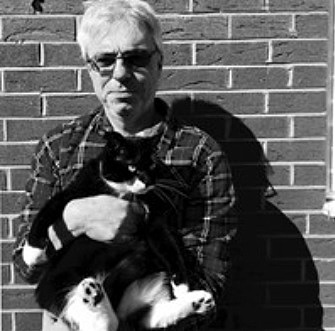 Emma Lindley is the Housing Strategy Lead for Ashfield District Council and an HSA committee member. Simon Taylor is a researcher completing his PhD at the University of Cumbria looking at the survival of small Social Housing Providers (SHPs) in an age of competition through a Critical Realist perspective.
As we remove the last traces of Christmas from our homes, we'll probably also forget all about those Christmas fundraising campaigns that sought to tap into our feelings of goodwill and seasonal generosity towards those less fortunate than ourselves, such as those facing homelessness. Often these campaigns will ask us to spare what we can to help these families find a new home, because the solution of course is just that, move home, or is it?

It's rare that we hear about the root causes of homelessness and even rarer a solution that tackles these causes. Even when we consider the official government statistics of the causes of homelessness, we're still not getting to the root of the issue. For instance, the end of an Assured Shorthold Tenancy is the leading cause of homelessness, but the reason behind these tenancies ending is a mystery. So we are left to think the problem lies with private landlords evicting their tenants, whereas the true cause could be unaffordability as a result of a broken welfare system or insecure employment. It may be because the landlord is leaving the market due to the number of regulatory changes affecting them, or because of a lack of support for the tenant to address a challenge they may be facing.
Conducting research into these root causes is so important if we are to design solutions that will successfully address the problem, last year Crisis published an excellent report that provided a thorough analysis of the evidence relating to homelessness to understand what works best to help someone in this situation.
The report identified that the 'causes of homelessness are:
lack of services to prevent it
rising housing costs and lack of affordable housing stock
inadequate welfare assistance
violence, trauma and adverse childhood experiences
mental health and addiction problems
relationship breakdown' (Downie et al., p 59).
A further report called a Rapid Evidence Assessment, was published in March 2019. This was a systematic review of the existing literature on the causes of homelessness and provides a useful resource for reference into the subject.
The report identified that within the literature the causes of homelessness are divided into two main areas, structural and individual, each with factors within them. Structural factors relate to political, economic and social issues that impact on individuals. Examples include the shortage of rental accommodation at an affordable price, poverty and welfare reform. Individual factors are issues such as life events, personal circumstances, addictions, individual health problems. There is interaction between both types with structural factors creating the conditions under which the individual factors are influenced. Because of their circumstances some people may be more susceptible to becoming homeless than others. The report talks about a 'trigger event' (Alma Economics. P 46) occurring to an individual which renders them homeless.

So whilst we are starting to understand the root causes of homelessness, there is still more research needed, particularly around the opportunities to truly prevent homelessness at the earliest possible point. The challenge then of course will be to turn the research into meaningful practice and research by the Frameworks Institute suggests that there may be an ideological hurdle to overcome here, as homelessness is often considered to be a result of some individual failing, rather than a structural failing. So whilst generosity at Christmas to important causes like homelessness provides much needed relief for someone at crisis point, the best Christmas gift any of us could give is to commit to tackle the structural causes of homelessness all year round.
References
Alma Economics, (2019), Rapid Evidence Assessment – Homelessness, causes of homelessness and rough sleeping, London: Department of Work & Pensions / Ministryy of Housing, Communities and Local Government
Downie M, Gousy H, Basran J, Jacob R, Rowe S, Hancock C, Albanese F, Pritchard R, Nightingale K and Davies T, (2018), Everybody In: How to end homelessness in Great Britain, London: Crisis