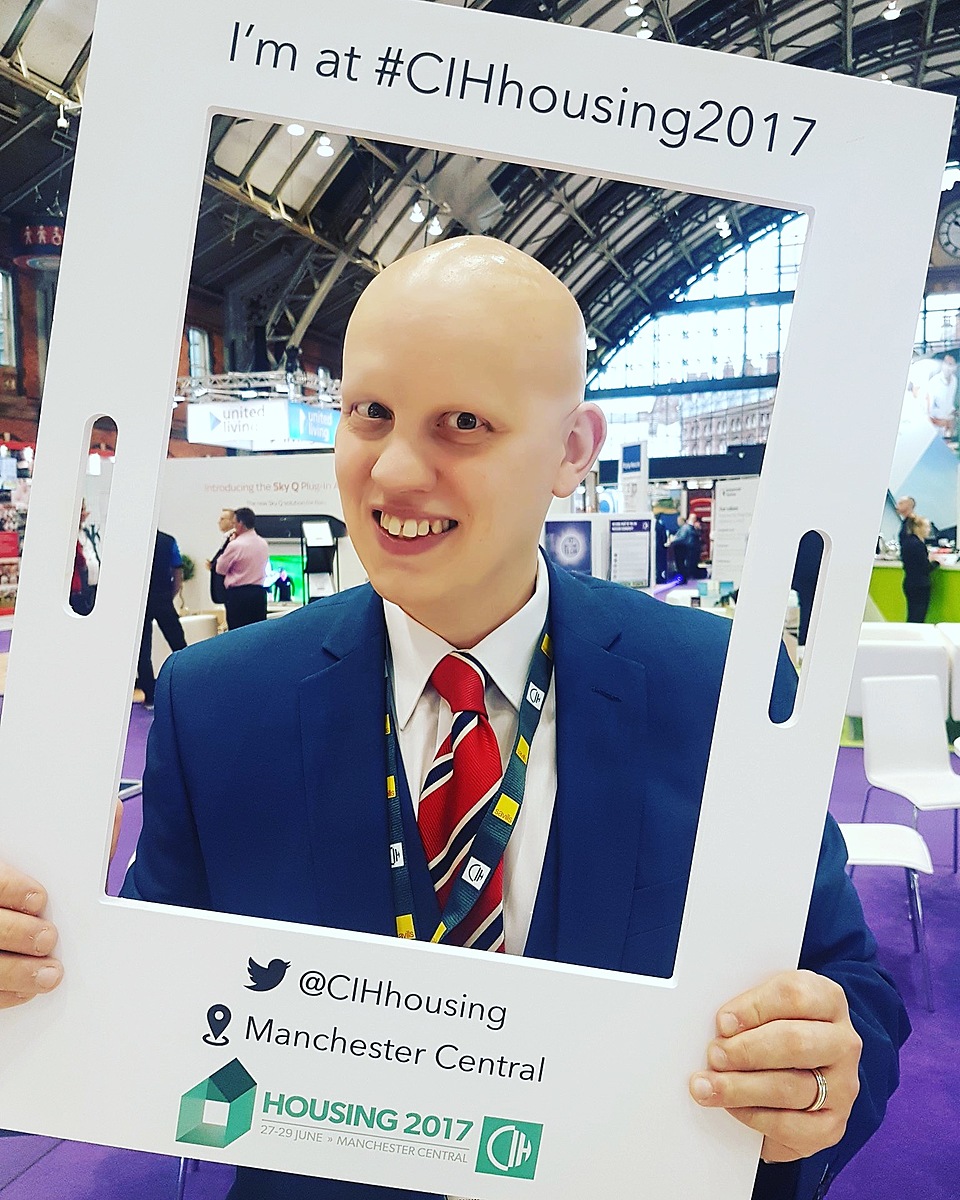 Dr Yoric Irving-Clarke (Policy and Practice Research Officer, Chartered Institute of Housing) discusses the key events and messages of Housing 2018 held on 25-27 June.
Well, what a difference a year makes!
Housing 2017 took place in the shadow of events at Grenfell Tower. In the aftermath the sector found itself looking inwards, trying to work out what had gone wrong, what even was its purpose anymore?
Housing 2018, by contrast, had an entirely different atmosphere. The launch of CIH's Rethinking Social Housing report and a rousing speech from CEO Terrie Alafat CBE set the tone for what was a positive, forward-looking conference. Of course, we in the sector know that everything is not as it should be. Testimony continues to the Grenfell Inquiry and some families still wait to be rehoused; but while we know everything is not right, there was a growing sense that through the work we do, we make a positive difference. Terrie focussed on the key messages from the "Rethinking Social Housing" report (as below) and called for the sector not to wait for a change of government policy, but to act now in challenging the stigma of social housing and in ensuring that good quality housing is available for all who need it, at a rent they can afford.
In a forward looking programme, sessions included "Reducing Homelessness through Collaboration", "Domestic Violence: It's your business!", "Delivering for tenants and residents", "What does a 21st century housing provider look like?"; as well as the keynote "Rethinking Social Housing" plenary chaired by CIH Deputy CEO, Gavin Smart.
The Rethinking Social Housing project took in feedback from tenants, housing workers, and health and social care professionals using a mix of internet surveys, workshops and face to face polling of 1,700 members of the general public by IPSOS MORI. It concluded that:
An agreed definition and understanding of the role and purpose of social housing is needed – and the final report offers a definition; in CIH's view social housing is:
"Decent, secure housing which is affordable to people on low incomes, wherever they may live in the country, provided by not-for-profit organisations."
Tenants must be given a stronger voice
The supply of genuinely affordable homes needs to be increased
We need to ensure everyone can afford a place to call home
Existing homes and neighbourhoods must be of good quality and well maintained
The stigma and stereotyping around social housing must be challenged
CIH and ITN Productions also launched a joint news and current affairs-style programme – 'Solving the Housing Crisis?' – examining how housing associations, local authorities and housing professionals are leading the way in delivering the new homes we so desperately need and creating places where people and communities can thrive.
The conference saw speakers from across the political spectrum. Andy Burnham (elected Mayor of Greater Manchester) focussed on the idea that we have been stuck in the "silo" of housing policy being about building more homes, not solving the housing crisis. He was clear that he thinks these are very different things. In a Q&A session John Healey (the shadow housing minister) set out his vision of a root and branch review of how those in power view the operation of social housing and those who live in it. The housing minister Dominic Raab gave a speech focusing on safety, aspiration and innovation as the keys to ending the housing crisis. Unlike some of his predecessors, he also stayed to answer questions from the audience.
Other highlights for me included CIH president Alison Inman's contributions in the "Domestic Violence: it's your business" workshop and in her own typically straight-talking keynote address. Alison focussed on her presidential appeal for Women's Aid and her determination to ensure that housing organisations and landlords from across the sector see domestic abuse as their problem. CIH's Make a Stand pledge exemplifies the leadership she has brought on this important issue and offers practical solutions for landlords.
The conference's 'fringe' events were also lively and well attended, featuring many of the keynote speakers in an informal setting and CIH Futures – a group of younger housing professionals working with us to grow the number of younger CIH members. Discussions included the current political environment with Tim Shipman of the Sunday Times, welfare reform with Polly Toynbee of the Guardian, alongside sessions on domestic abuse and career development.
The fact that the sun shone and the end of regeneration work in the city opened out public space and showcased Manchester's amazing architecture made for a useful metaphor; as did the rapid (three buildings in 2 days) construction of an "offsite village" by ilke Homes and BuildSmart. A demonstration of what is possible using the latest offsite constructions methods. A time-lapse video of the process is here.
Overall the conference showed a sector in cautiously optimistic and determined mood. There is a returning confidence that we can and do make a difference to people's lives and that the government has changed is position on the role that social housing can play in solving the housing crisis. We await the Green Paper with interest!
For a Twitter string of videos from the conference click here.