In the run up to HSA 2018 and the end of #cihcareersweek, Helen Taylor, Communications Officer for the Housing Studies Association and lecturer in housing at Cardiff Metropolitan University, discusses why she loves teaching Housing Studies, and the importance of links between academia and practice.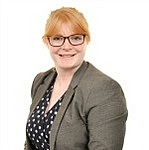 Yesterday, I was grilled, and seriously grilled, by our Year 2 students for an hour and an half. I was exhausted at the end of it, and they had demonstrated how much they had learnt in seven weeks.
Organised by a colleague, that hour and a half was spent with our students holding a board meeting of the fictional housing association they have created over the term. They were the board members; my colleague and I were the (not very competent) directors of services. Responding to board papers they had been given, the students pulled us up on risk, regulatory judgements, data usage, tenant involvement and culture. We were set action plans and more meetings were scheduled as they decided that there needed to be a closer relationship between the board and the executive team.
This is why I love teaching Housing Studies. It's the focus on functional knowledge and the relationship between what happens in the classroom and the 'real world' housing sector. In learning and teaching terms, Housing Studies as a discipline emphasises the importance of functional knowledge. This type of learning isn't just being able to repeat facts or concepts that have been taught within the classroom, but being able to embed what has been learnt in the way that impacts on how students engage with the world. As Biggs (2003) writes "after graduation all students…should see a section of the world differently, and to behave differently towards it, expertly and wisely".
This type of knowledge informs how we engage with the world and how, as practitioners, we make decisions. Housing Studies courses with CIH accreditation are all about enabling students to become housing practitioners – the best housing practitioners they can be. This focus on the application of knowledge means that I can be a lot more creative in my teaching, and it means that what I am teaching has a purpose. Students come from a variety of backgrounds: from frontline careers in housing, to having no sector experience at all but a desire to make a difference. The students that come from the sector come from a range of different organisations in different roles and facing different challenges. A lot of the learning, therefore, has nothing to do with me as a lecturer – my job is to facilitate peer learning between students.
It is this relationship between theory and practice that the Housing Studies Association is focussed on too. The Association aims to strengthen and develop links between academia and the housing sector so that what happens in our universities impacts on the sector and vice versa. It's why we, as Committee members, are so excited about our 2018 conference (11th-13th April) which focusses on professionalism, policy, and practice. We have an excellent programme lined up and have already had fantastic support from the sector. At the end of #cihcareersweek, it is important to focus on these links between academia and practice so that we can carry on discussions about how we can best work together. And as yesterday reinforced, the future of those conversations is in good hands.
Helen Taylor
@practademia